On our life's journey we have hopes and dreams and visions of what we wish to achieve. From early childhood we are encouraged to have a purpose, set goals and work to achieve them. Many factors contribute to successful achievement. However, the single most important quality of high achievers is a strong self-belief.
This evening we can discover how our belief systems impact on our actions and consequent success or otherwise.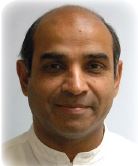 Balwant is a multi-talented soul known for being quiet-spoken and self-contained; it is almost as if he holds his silence with care so that when he talks, it comes from deep within his experience. He is a determined student of meditation, sport and creative-living – over 40 years meditation have helped him run several London marathons, cycle to Brighton and travel internationally to work on specialist projects.