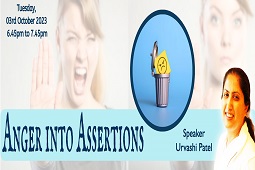 -
Anger is an unhealthy negative emotion which can lead to an aggressive response, shifting the focus away from the issue and onto the angry person and his/her behaviour.
No link available yet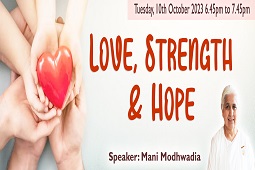 -
In the increasingly complex world we inhabit - where the impacts of climate change are affecting people in many different ways - we need to find our way to a hopeful future.
No link available yet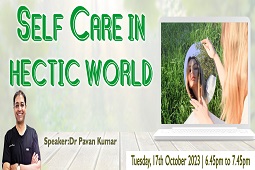 -
The frantic, hectic nature of 21st Century life places more and more demands on our time and attention - as a result it is easy to lose sight of who we are and lose our connection with our true self.
No link available yet
-
Humility is like an incognito river that carves a path of respect through the landscape of our life. Self-respect acts as the constant companion of humility and together they grant enormous power to the owner.
No link available yet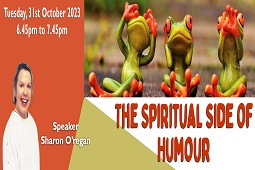 -
As we progress on our spiritual journey lightness develops within the soul and with this, the ability to approach life with humour and joy. This amusing talk will take us on a journey of exploring the spiritual side of humour
No link available yet