"Patience is bitter but it's fruit is sweet". Being patient means being able to wait calmly in the face of adversity, obstacles and unfavourable circumstances. In a fast paced world it is increasingly difficult to cultivate this quality. Lack of patience, however, leads to stress and confusion in our lives.
Come and join us this evening to learn more about this subject so that we can benefit from cultivating this quality and improve our lives.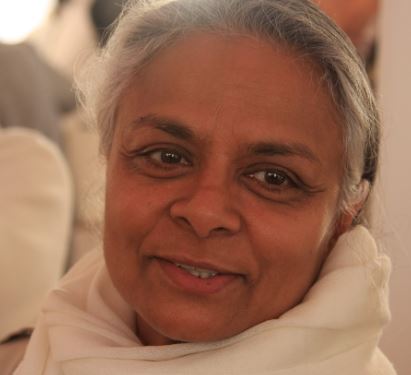 Speaker: Manda Patel, Oxford (UK)
Manda Patel: Manda began her spiritual studies in London in 1981, being handpicked and personally trained from a young age by senior yogi Dadi Janki, Manda has a rare talent for spiritual pragmatism – the translation of simple but ancient truths into everyday life. She travels widely and is a highly gifted speaker on values and spiritual development in everyday life with a warm and engaging personality.
Since 1993, she has been the Director of the Global Retreat Centre, where more than 10,000 people, from all professions and walks of life, come through its doors every year
In recent years Manda has also taken on the role of overseeing the activities of the Brahma Kumaris in the North and the South of England, UK.